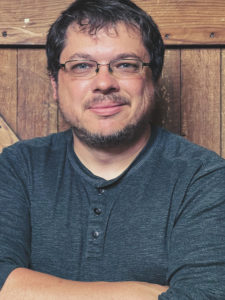 I've been a photographer for a long time. I started in the industry with my first photography job at a portrait studio and knew from day one that I was hooked. Throughout the coming years, I moved around through the industry and spent more than 15 years shooting Real Estate photography.
Somewhere along the journey, I also started a little hobby website called TheGnarlyGnome.com, where I was writing about the Cincinnati beverage industry (mainly craft beer). I fell deeply in love with the people, the places, and the stories that made it all work.
Almost like someone hit me upside the head one day, I realized that I could bring the different sides of my life together. My hobbies, passions, and career didn't all have to be sorted into little buckets that you tended to at different times.
I quit my job. I leaped out of the safety net and started my own company, and I don't know why it took me so long to make that jump.
Some of you know me as 'The Gnarly Gnome' – some of you know me as Andrew. Regardless… This isn't just what I do – this is who I AM.
I hope that we can work together.